Stylinity is the simplest way to make native content shoppable across all social networks.
Stylinity's suite of easy-to-use services offer brands a complete Shoppable Content Management System to create, share, track and analyze shoppable content across Instagram, Facebook, Twitter, Pinterest and more. Industry-leading benefits include featuring multiple products, embedding multiple deep-linked product-specific Universal Buy Now Buttons(TM) in each post, managing all shoppable social content from one integrated dashboard, integrated management of Brand and User Generated Content, and more.
No third party memberships are required for consumers and Looks are instantly shoppable - no delays or waiting for information.
For celebrities, bloggers, and brand fans, Stylinity's simple web tools and mobile app let them earn more than likes(TM), sharing their shoppable style to connect friends and followers directly with products they like, and earning rewards for their purchase influence.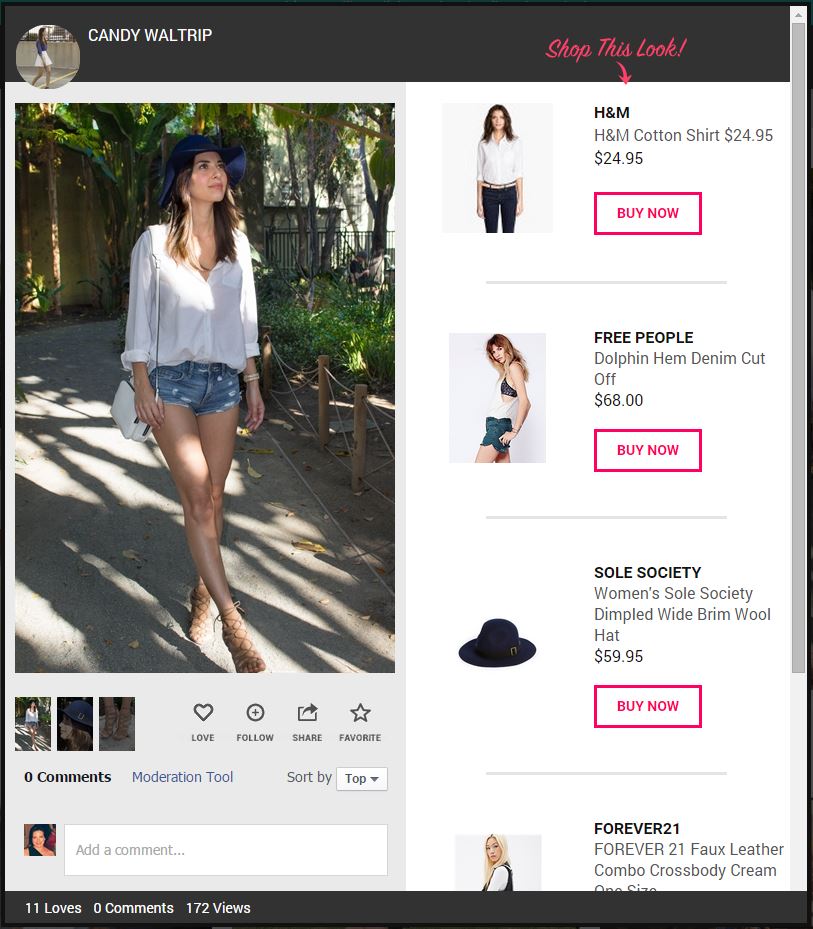 Forbes / June 29, 2015
Stylinity's Quest To Turn Omnichannel Shoppability Into A Reality
TRENDHUNTER TECH / MAY 16, 2015
Apparel Magazine / May 12, 2015
Stylinity Platform Removes Friction From Social Shopping
Third Wave Fashion / March 15, 2015
On Our Radar: Stylinity, Making Selfies Shoppable
Analiese In the city / MArch 10, 2015
TechStyle NYC New York Fashion Week [Video]
Adweek / FEBRUARY 10, 2015
Pinterest Changes Push Bloggers to Re-Tool Approach
CNBC / FEBRUARY 10, 2015
Make money off your selfies with this new app
Forbes / February 25, 2014
How Stylinity Is Turning Fashion Retail Into A Social Experience
Business Wire / May 1, 2014
Announcing the Inaugural New York Fashion Tech Lab Class of 2014
FashInvest / May 1, 2014
FYI: The NYFTL Picked Its Inaugural Class...
Glamour / November 11, 2013
Stacy London's Latest Project Includes a Selfie Portrait Studio
The A List / February, 2014
10 of the Hottest to Watch Products in the Beauty Biz
Pembroke Street / May, 2014